Welcome to the internet home of Bittersweet Highway and County Road Records!  So glad you've found us! 

We are Rene' Janiece and Wayne McKinzie - a singer-songwriter duo
living at the base of the Grand Mesa in Western Colorado.

Here, you'll find background on who we are and how we got started - as well as what we might be up to next.

Check out our music page to download our albums, individual songs,
or to order a physical copy of our new EP - It All Falls Away.

We hope you visit often for updates on events, videos, photos, new song demos,
and information on how to bring us to a venue near you!

This is the place for all-around updates as we wander this road.
Follow Us on Facebook!!
If you like what you see and hear on our website - please "LIKE" us on Facebook as well!

You can get notifications of news and events
and your "likes" help pave the way for new venues for Bittersweet Highway!

LIKE us at:

www.facebook.com/bittersweethighway
THE LATEST
Hello Everyone.
Thank you all for your continued kind words, thoughts, prayers and support for Rene' as she goes through her cancer treatment.
We hope that you are all safe and in good health and wanted to share the latest on Rene's progress.
Because of some severe reactions to her chemotherapy, Rene' stopped treatment August of 2020.  At that time she was at a point in her treatment that is called N.E.D.  No evidence of disease. She was having more problems from side effects of treatment.  We decided it was time to give her body a break.
Moving forward to 2021.  Rene' experienced a recurrance in June and was moved to stage 4.  She has been back on chemotherapy since then and there has been a good outcome from this current round of treatment.  Keeping positive thoughts...
Music news!
We were invited to play one of the "Happy Hour" concerts at the Grand Mesa Arts Center here in Cedaredge.  Every Friday evening throughout the summer the Center hosts a two hour outdoor concert with a full bar to help people decompress from the week.  In spite of her recurrance and being back in treatment Rene' wanted to be a part of the music.  We have been practicing as Rene's body will allow.  It's been two and a half years since we last performed or even played music.  Although Rene looses energy more quickly now, It feels good to sing and feel the instruments next to our bodies putting sound out there again. 
We will be playing from 4:30 to 6:30 on Sept.3rd at Grand Mesa Arts and Events Center.
https://www.grandmesaartscenter.com/happy-hour
If you are around our area please stop in and join us!
Again, thank you all for your thoughts, prayers and support.
Be kind to one another and take care of each other.
We hope to see you soon to share music, and laughter.
With Love, Wayne and Rene'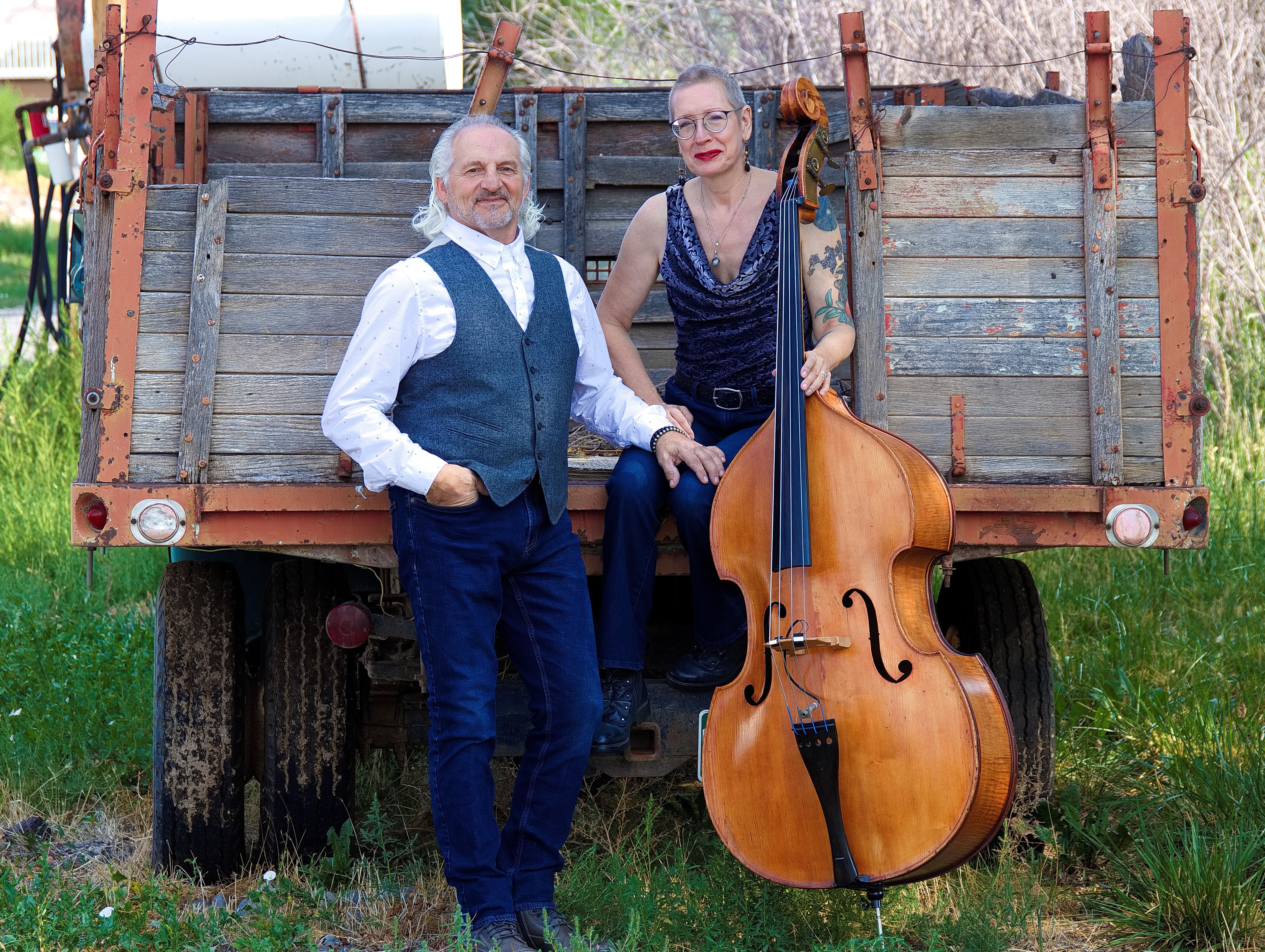 Find more information on our Events Page

Or go to our MUSIC page to download songs and purchase CD's